Various Reasons from Vermont State Employees as to Why They Give to VtSHARES:
"I have never done it, or even really looked at it before. What a sensible way to pay it forward! It's also heartening to see the long list of all the great organizations working hard for the most vulnerable Vermonters. Helping in a small way is the least that I could do." 
"This is my first year participating in VtSHares mostly because of your work and encouragement. As a combat veteran and life member of the Combat Veterans Motorcycle Association (CVMA) and VFW I work with many veterans in need. These needs are often very personal and many veterans do not reach out for help. We need to find our veterans who need assistance and it always helps to have a veteran provide the assistance. The CVMA moto is Vets helping Vets. I appreciate that I could continue to help veterans through the VtShares campaign by donating to the Veteran's Place. I have visited the Veterans' Place on many occasions. My greatest memories are when we hold a Christmas party at the house and each veteran receives gifts that meet their needs.  Luckily in the CVMA there is no shortage of big guys with grey beards to play Santa." 
"I choose to participate in VTShares to donate to Freezing Fun For Families. It is an organization in Barre VT that raises money to help relieve the stress and financial hardship for Vermont families with children battling cancer. This organization has a very special meaning to me as I'm the person who got it to be included with the VTShares program. I am the "Softball Committee Chair" for FFFF and have been for the last 4 years. We have been working really hard to increase our reach (by starting new programs and helping more folks). This is our 3rd year as part of VTShares, and the amazing employees have helped us raise over 6 thousand dollars over the first 2! We are an all-volunteer organization, and nearly all of the money we raise goes back into the community to help those in need. In the 20 years that FFFF has been helping, we have raised over 500,000 dollars for Vermont families. Our small group of volunteers are passionate about what we do (and half of us are State employees!!!)"  
"I have given to VTSHARES for most of the 37 years I have worked for the State.  Although I volunteer a lot in my community I also feel providing a little extra out of my check to financially help an organization is also important."  
" I give every year, that it's on the list, to Planned Parenthood of NNE. As a cancer survivor, I know firsthand how much of a difference proper cancer screening can make. I am lucky enough to have our insurance and to have caught my cancer early, but not everyone else is as lucky and proper care can be costly. PPNNE makes a difference and they do so much for our communities that gets overshadowed by politics. If my donation helps so that someone can catch their cancer early and get the proper care to save their life I will donate for the rest of mine." 
"For years, I didn't enroll in this program. It felt a little forced, but then my mother died. My mother was generous with her time and money and always gave back to her community. I realized that the VtShares Program is one way to help my community and donate to causes close to my heart.
Each year I pick a different agency. I choose by what has been going on in my life, my family's life, or my community. One year was for hospice, another an animal shelter, another food for my neighbors, and so forth. I like that the money stays in Vermont, and I can donate in my own county.  It's a small gesture, but it is one that impacts the lives of my fellow Vermonters."  
"I've been participating in Vt Shares for over 20 years now. My sister had developed lung cancer, and her treatments were not working (no one in my family ever smoked, but I suspect it was caused by radon). She lived in another state but moved in with my elderly father for her last few weeks (our mother had passed away earlier). I arranged for Central Vermont Home Health & Hospice to help him take care of her. She died in the fall of 1998, and I signed up to contribute to CVHH&H through Vt Shares starting the next year. A few years later I contacted them again when my father's health was declining. I've contributed to CVHH&H ever since, but I also add another charity. The specific one may vary year-to-year."
"I have given every year since I became an employee of the State of Vermont.  And one thing is true, I am the one who is blessed by giving.  And, this is not the only charity I support.  I strongly believe we should all help those who are not as fortunate as we are."
"I have given through VTShares for many years. It is an easy way to support a charity that I feel is worthy and the payroll deduction spreads the giving out across the full year, instead of having to do a lump sum gift. I am able to support the Green Mountain Council of the Boy Scouts of America, which aids in the development of the leaders of tomorrow. VTShares allows me to support this organization and also charitable giving as whole."
"Giving through VT SHAREs is a way my husband I can streamline our donation process."
"The reason I chose to give this year is due in part to the current pandemic and how so many people are struggling right now.  I feel very fortunate to be part of those who where able to keep their job and continue to have that stability when so many others were not.​ Vermont is our home and together we can make the best of our situation and truly take a moment to make a difference.  My motivation is gratitude for my situation and my hope for a better tomorrow for all those that continue to persevere through this time of uncertainty.​ I was moved by the information that shared identifying that since its inception, the VT Shares Program has empowered Vermont State Employees to donate over 10 million dollars to help our fellow Vermonters.  I wanted to be a part of that amazing kindness and solidarity.​ Thank you for the opportunity."
"My reason for giving is because payroll deduction is such an easy, painless way to make a substantial contribution to an agency whose work I believe in and want to support."
"I am a cancer survivor, and my family has been hit hard by this disease. I have been lucky to have caught my illness early and wanted to ensure I supported others that are undergoing treatment or recovery. I also support any research that may someday develop a cure."
"Because right now there are people hurting out there and need the help, currently I can afford it but someday I might need help myself."
"I give because it feels good to know that my contribution is making a difference for someone else who's in need of some extra support. I think about the impact I want to make and for me, it's educating the younger kids about how to give and in return it makes a difference in the lives of our youngest generations."
"I am fortunate enough to be able to give to causes that matter to me. The VTShares campaign makes it so easy to set up donations to some of those causes -- in one place and only once a year -- so I never forget to give, I can spread it out, and I don't have to keep track of individual contributions and payment methods." 
"I give because I feel that I am blessed in my life. Rather than dwelling on the negative and "white noise" that exists in our daily lives, I think it's important to step back and consider how fortunate we are. I often think of my mother, and recall her tenets of life. It doesn't cost anything to be nice. And, if you don't have anything nice to say, don't say anything! Good advice for us all I think!"
"There is nothing worse than being hungry."
"I gave my gift to Good Beginnings of Central Vermont because this organization does important work to support families and new parents here in VT. In today's society where there really is so little structural support for families, and where extended families often don't live within a distance where they can be involved on a regular basis, this organization does a lot to help build networks, provide supports, and generally give help to people as they welcome their children into the world.  This is an organization that's helped me and I gave so they can help others too." 
"It is my duty as a member of a community"
"I really appreciate the VTShares program, because not only does it make it easy and efficient for me to contribute to the causes I already know and care about, it helps me discover new ones. This year I added the Children's Literacy Foundation to my list. I feel like there is a fairly narrow window of opportunity for getting kids interested in reading, and if they struggle at the beginning without assistance or innovative interventions, the impact of that could be lifelong. My parents read to me all the time when I was a toddler, and even subscribed to a children's book club. They instilled a passion for reading that I carry with me to this day. Low-income households face challenges in terms of access and support that were never a factor in my own upbringing, and reading well seems such an important ingredient to a successful and happy life that if this group can help, I think the benefits will expand to all of us." - Kathryn Guare, Department of Human Resources
"I think that Vermonters are very generous and VtShares is a really good (and easy) way for state employees to express their generosity relatively painlessly. A little bit donated with each pay period adds up, especially if many people contribute. Personally I am happy to contribute to the organizations I care about and it's good that there are so many to choose from through VtShares." Susan Paruch, Department of Public Services Employee.
Success Stories of Nonprofits Benefiting from VtSHARES
O.U.R House of Central Vermont
"OUR House is the Children's Advocacy Unit for Washington County. We work with families and child victims of sexual abuse alongside DCF and Law Enforcement from beginning to end, assist with advocacy and referral to mental health and medical as needed. This team approach ensures that all cases are responded to in a trauma sensitive manner and receive the same care. This last year OUR House worked with 111 confirmed cases of abuse."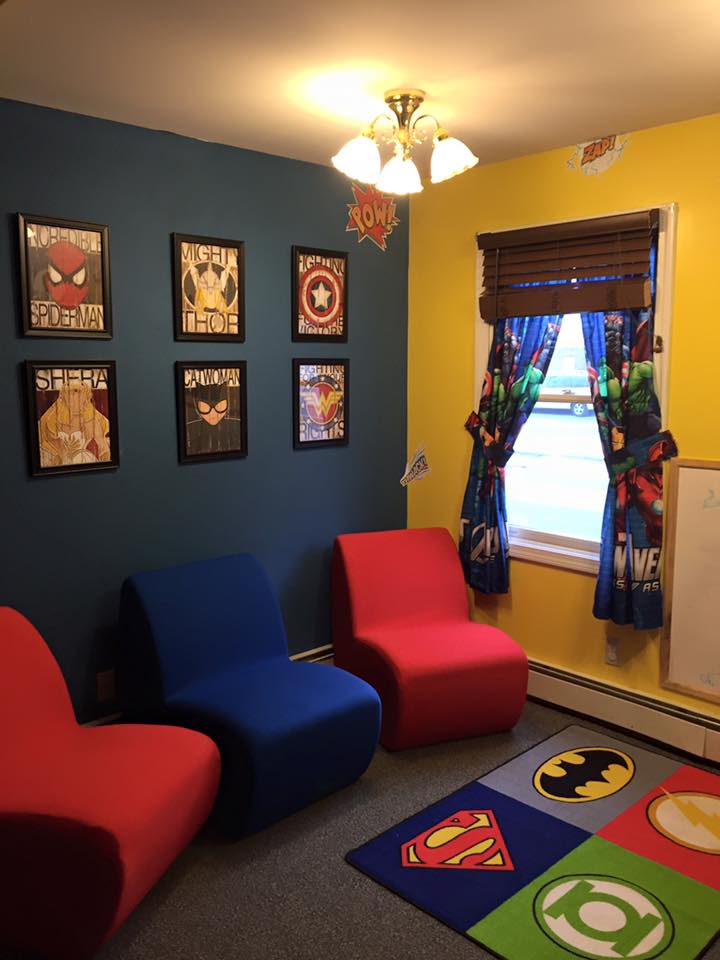 Vermont Foodbank
Josh is a 51-year-old who lives in Barre, Vermont. He and his wife of 20 years recently divorced, and it has been difficult to manage his Parkinson's disease and make ends meet.
After a recent divorce from his wife of 20 years, Josh found himself facing challenges keeping healthy food on the table.
Josh worked for a landscaping company for 24 years until he was diagnosed with Parkinson's disease. Unable to work, he is trying to make ends meet while relying on his disability and 3SquaresVT (also known as SNAP or food stamps) benefits.
Josh says, "I'm not a big spender. I don't go out. I don't spend money that I know I don't have—never have, never did, never will. I try to make the 3SquaresVT benefits last, but it isn't easy. I try to cook on a budget and eat the same thing three times a week." But despite keeping his spending low, he doesn't have enough money to live on, and Josh often runs out of food before the end of the month.
It's harder without his wife, and he's learning how to make things work without her. "I'm just trying to learn how to do this," he says. "And today, I just need a little bit of food. Anything would help."
So Josh called the Vermont Foodbank to see how he could get some extra food to make things work. "I've never done this before," he said. "But I didn't know where to turn. I have butter and condiments at my house, but nothing to put them on. And I just need something to get me through."
We were able to provide him with a list of the food shelves and meal sites in his community and discuss different services available that might help. Josh was relieved to hear that there are places he can go, right in his community.
"You guys are amazing," Josh said. "I never knew that there were programs like these to help people like me and people as kind as you to talk to. I felt so alone, but now I know that help is here."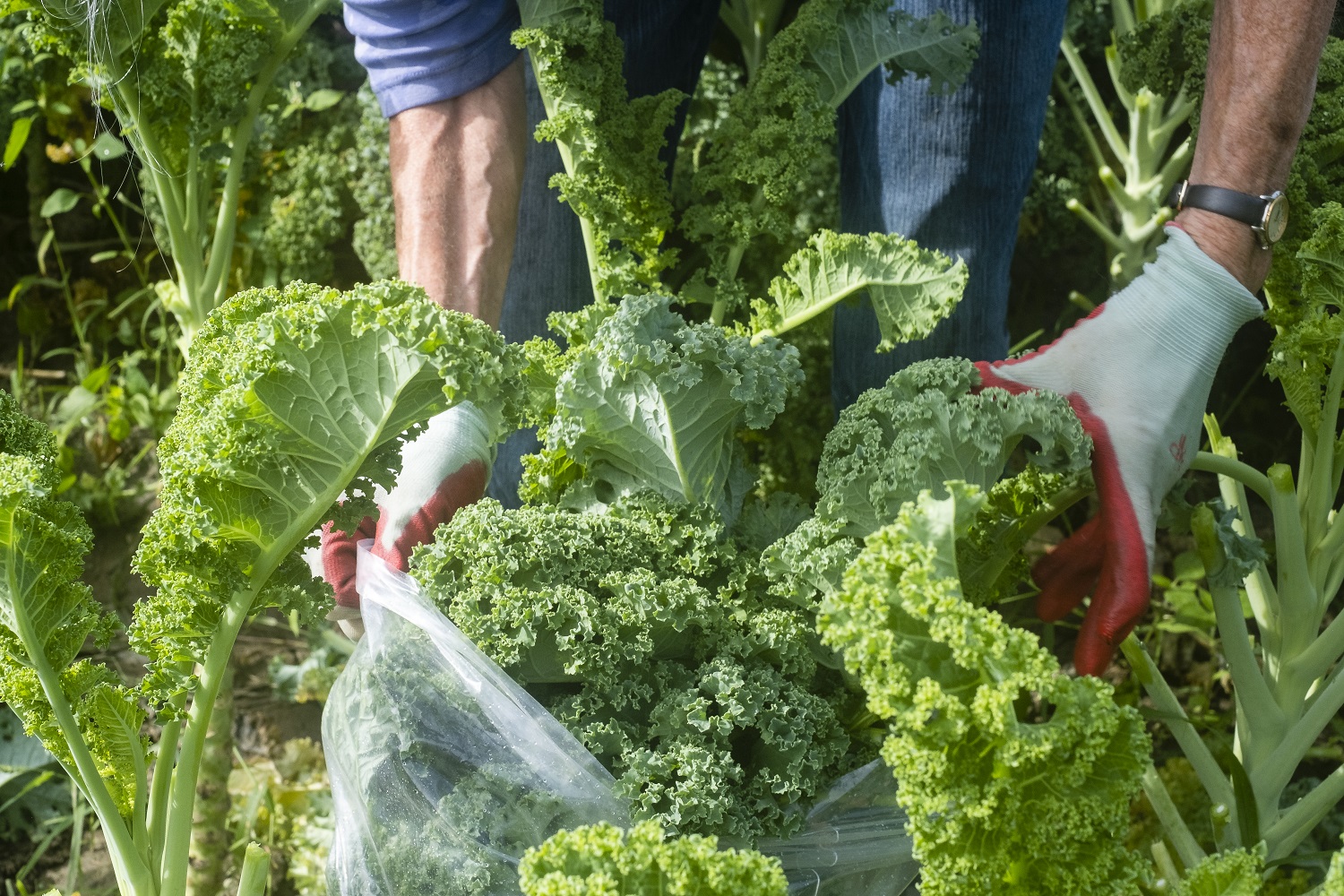 Good Beginnings
Throughout the pandemic, Good Beginnings has kept hundreds of families in Central VT connected to community, parenting resources, and other services like mental health support. Thanks to community members like you, we've successfully adapted our services, added remote/virtual programming, and retooled our financial assistance program to meet the needs of new parents during this challenging time. Parents like Bekah:
Bekah is new to the area. Her partner is deployed with the National Guard. Due to her extreme isolation, we found a volunteer who was able to make in-person visits. Bekah was so sleep deprived during the first few weeks that our volunteer sometimes arrived for an afternoon visit to find that she had forgotten to eat that day. Her baby was a slow feeder with a weak latch, so Good Beginnings provided tips on feeding strategies that help maximize nutrient-rich hindmilk. After wrapping up her visits, our volunteer shared these thoughts: "As a first-time mom, Bekah really needed feedback on how she was doing... She was eager for advice on how to engage with the baby. The reassurance [I gave her] boosted her confidence. She's now back at work and the baby is in daycare. She's even been able to get back to her gym which is important to her. Although her partner won't return to Vermont for several more months, Bekah is feeling good about how she's risen to the challenge."
Central Vermont Council on Aging
Central Vermont Council on Aging (CVCOA) responded quickly to COVID-19 by assisting partner meal sites with the transition to all home delivered and takeout meals, engaging volunteers in direct service activities, continuing to offer options counseling and case management services virtually, bridging the digital divide with devices, connection, and tech training, and much more. CVCOA implemented special projects aimed at reducing social isolation and loneliness through creativity and technology.
These special projects helped CVCOA develop  new community partnerships and rethink how we develop socially connected communities. During 2020, CVCOA and AmeriCorps Senior RSVP volunteers served over 6,000 hours and CVCOA staff have touched the lives of thousands of older adults living in Central Vermont.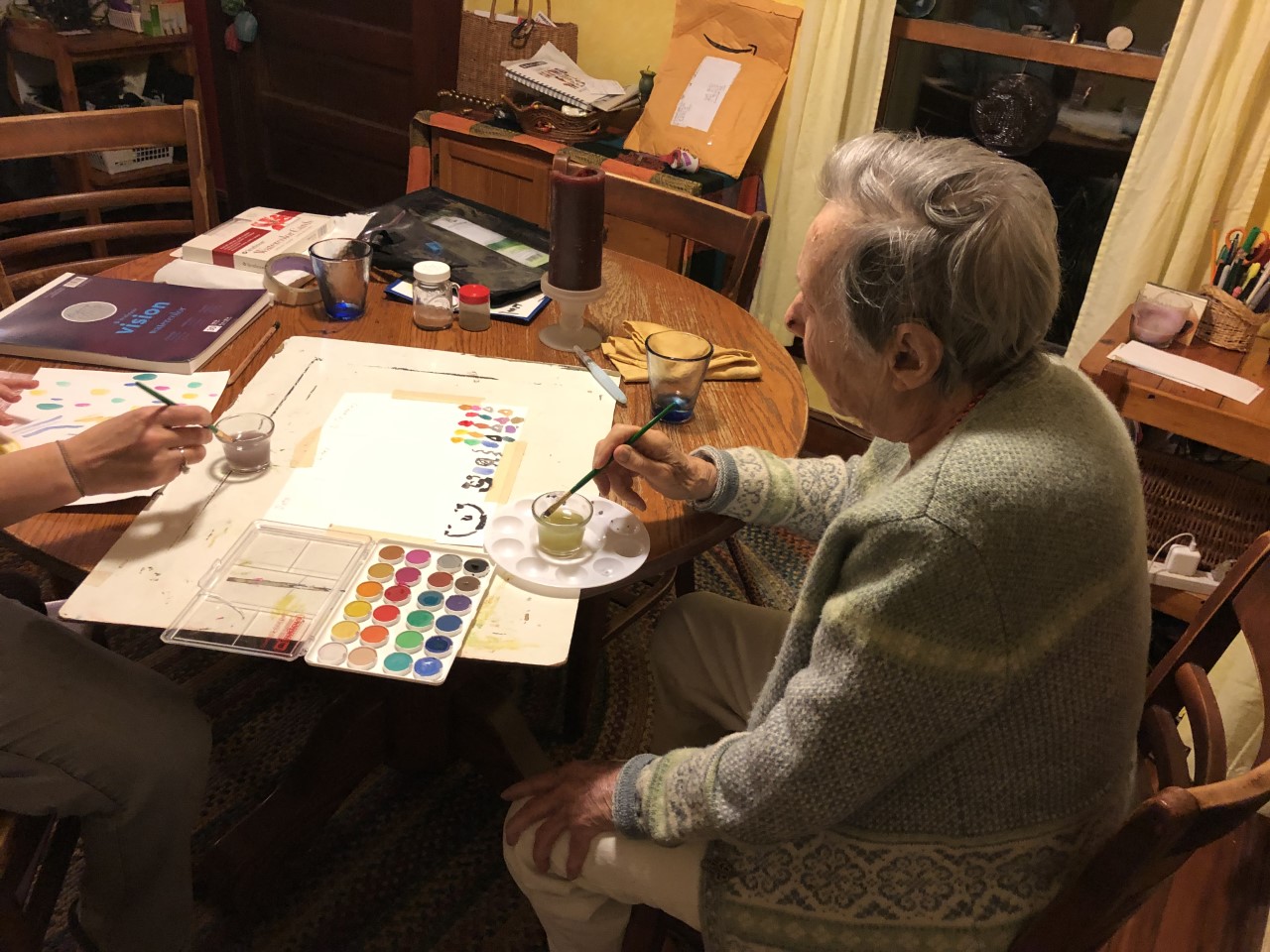 Southern Vermont Arts Center
On behalf of Southern Vermont Arts Center, thank you for the opportunity to be part of the VtSHARES campaign this year! We are thrilled and want to share the impact we've had on the community this past year. While there were many impactful programs and exhibitions SVAC developed in response to the COVID-19 pandemic, one focus we feel particularly proud of is our Art Backpacks program work with local schools.  In 2020, schools faced a number of challenges: budget cuts including furloughs and salary reductions, a shortage of art supplies, and lack of art lessons to engage students during this difficult time. Southern Vermont Arts Center partnered with 11 schools in Bennington county, as well as the greater Rutland area, and served close to 300 students and families. The program worked directly with teachers to provide free take-home backpacks filled with art lessons and materials to complement school curricula. The activities were helpful for children to make sense of life during the pandemic, to feel connected, and to have a creative outlet. I've attached photos of a virtual lesson by one of our teaching artists as well as student artwork. Our Art Backpacks program also received media attention in the Eagle Times and a few other publications: https://www.eagletimes.com/features/art-backpacks-virtual-classroom-project-svac-brings-the-arts-to-area-studeants/article_accec1e5-cefc-59eb-9813-292f0a0fa321.html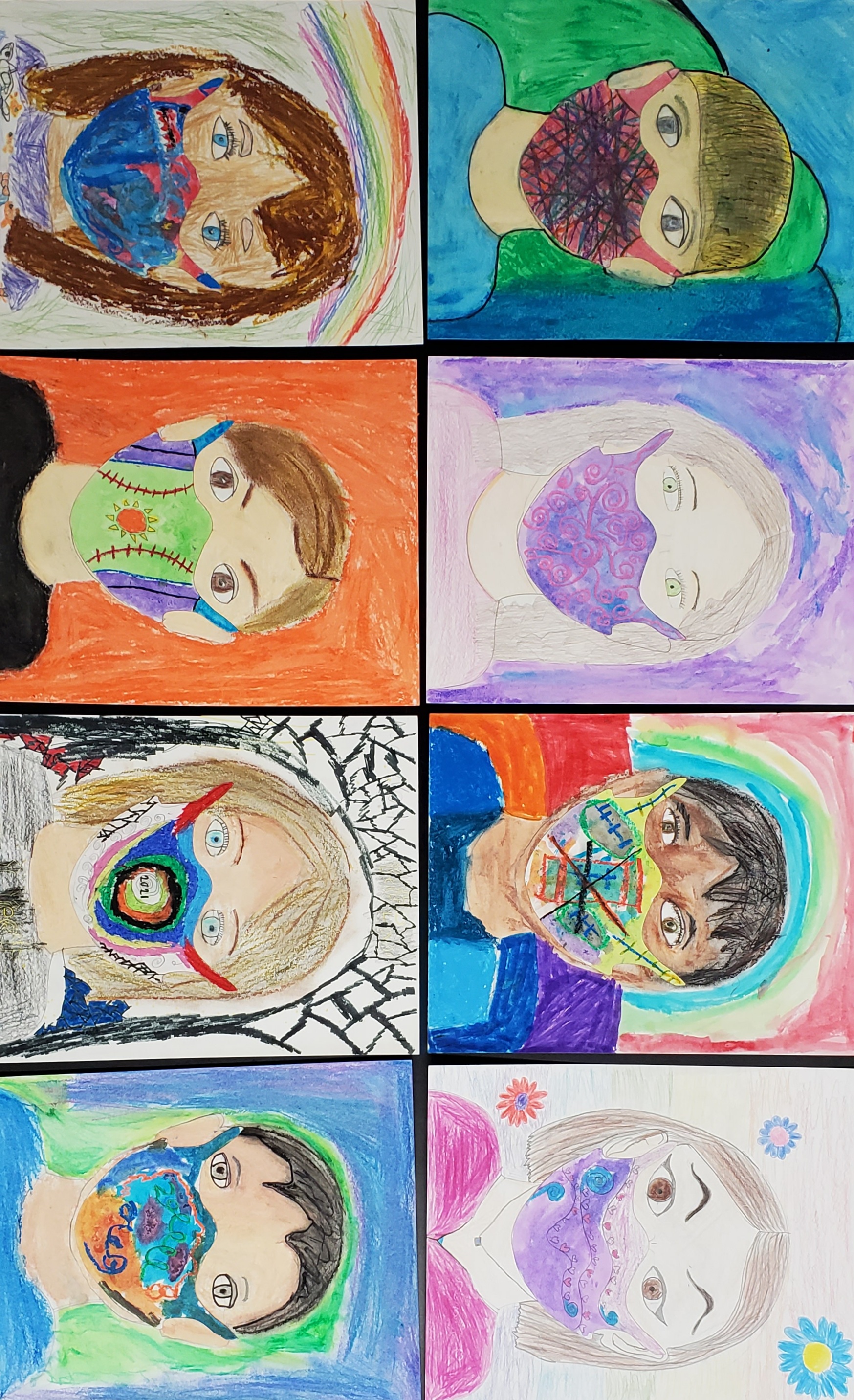 Vermont Disaster Recovery Fund
The mission of the Vermont Disaster Recovery Fund, a Vermont nonprofit corporation, is to be a fund granting sources of last resort to help meet the unmet long term recovery needs of Vermont individuals and families impacted by disasters. VDRF shall raise, hold and allocate funds through an effective grant process recognized by State and local officials and partner agencies operating under the State Emergency Management Plan. 
In 2021, we assisted a handful of Vermonters who have experienced flooding from rolling rain storms, assistance has varied from helping repair homes to driveways or assisting with Federal buy-outs. Thank you for your contribution. 
The Family Center of Washington County's Community Response Program
"What I really loved about this program is that we set goals for ourselves to help us plan out our near future, and what we would like to accomplish. I came into the program as a new mom, and the support that was shown to me pushed me forward, as well as make me feel comfortable to open up, and helped me with my baby. My most favorite part was looking at my little man's milestones and how far he has come. Another thing I really enjoy about this program with the Family Center is that there are so many other options outside the facility to go to for help if you need it that is recommended to you. I'm the kind of person who never really asked many questions growing up, but this has helped me open up that bubble. And now I'm aware of the opportunities around the area. Thank you for the time you gave me with the Family Center; it means the world to me and my little one."
Champlain Housing Trust
Two years ago, Linda and Linwood West were paying the mortgage on their house in Swanton, Linda had a job as a geriatric nurse, and their main concern was [Linwood's serious health issues]. Then Linda lost her job and the problems began cascading. The couple could not make their payments. Eventually their lender foreclosed on the house. The foreclosure, in turn, tanked their credit rating.
"I was humiliated," Linda shared. "We had never missed a payment on anything before. And I was scared out of my skull, having nightmares. I really thought we'd be out on the streets." "We used to have no problems; we could go buy a car when we wanted," added Linwood. "Credit changes your life." That fact was confirmed for the Wests as they began looking for rentals they could afford, and were turned down due to their poor credit. Fortunately they learned that CHT had a solution: ReadySetRent, a program that helps people improve their credit so they can qualify to rent with us.
Once the Wests enrolled in the program and met counselor Donna Constantineau, they regained hope. Donna pulled out the stops to work with their health needs and get them housed. "Linwood was three times sicker than he is now, and he couldn't make the trip [to CHT's office]," recalled Linda, so Donna worked with him by phone while meeting Linda in person. And Linwood saw that "After Linda started meeting with Donna, her stress levels went way down. If she got stressed I'd say 'go call Donna' and that would fix it. They bonded."
With Donna's help, the couple completed the steps needed to qualify with CHT and found a spacious apartment in Alburgh, in a six-unit building that catches the lake breezes. "We love it here. Our house was a hundred years old, with a leaky roof and punky wood floors," noted Linda. "My husband's lungs are actually clearer now. And I've never seen as much storage in my life as we have in this place; there's a separate laundry room and even a pots-and-pans drawer that pulls out, which is easy on my arthritis. I've been baking like crazy." The Wests also appreciate their property manager ("he's a cutie," said Linda) and maintenance staff, who came right away when they called in a problem. And they enjoy the neighborly little town with its general store next door and bingo right down the street.
United Way of Northwest Vermont
THE CARING COLLABORATIVE
I've always loved my job, but running a childcare center is hard and many of the families we work with are struggling. It meant a lot that the Caring Collaborative was willing to work with our Center to figure out how to give our children what they need.
Caring Collaborative created an opportunity to talk openly about our struggles and needs, and about how our community could come together to provide for children. As a result, our Center has been infused with training, resources, and the space to flourish. We can support the parents, which in turns supports the children being able to come and learn.
The Caring Collaborative brought resources to us and now we are able to offer so much more, including therapeutic services and an on-site meals program.
Everything has changed as a result of the Caring Collaborative. I'm proud of my Center and what it provides. We are part of a community where people are willing to help. Our teachers are supported, our families, and our children. Everyone is lifted up!
– Caryl Corbett, Owner & Director, Little One's University
The Caring Collaborative is an innovative pilot project to develop a family-driven, comprehensive care model that works with and learns from parents, children and staff within a childcare setting. United Way is a lead partner and funder, along with Howard Center and University of Vermont Medical Center.
Green Mountain United Way - Dale's Working Bridges Story:
Dale* is a single father caring for his three children while working full-time job at on of Green Mountain United Ways Working Bridges program sites.
Last winter his fuel oil tank started leaking but because he had already fallen behind in his mortgage payments, he was unable to pay for repairs on his oil tank. The leak was costing him over $200 month in fuel and still not sufficient to heat his home – he kept his thermostat at just 55 degrees. Last winter was brutally cold and his children were always freezing, but he didn't know what to do to solve his fuel problems. He decided to meet with the Resource Coordinator. When he sat down with her, he simply stated, "I'm really trying, but I'm just so tired of my kids being cold at night".
The Resource Coordinator was able to help him apply for and receive an Income Advance Loan and gave him Financial Coaching guidance to assist in getting his mortgage payments back on track. Through that help he was able to receive heating assistance which helped to repair his oil tank and now Dale has even established a savings account to pre-buy fuel. 
It took three program elements, Resource Coordination, the Income Advanced Loan, and On-site Training to help get Dale fix his oil tank, keep his kids warm this winter, and keep his home.
Pope Memorial Frontier Animal Shelter
Leprechaun who came to us as a local stray with a chain bolted around his neck and frost bitten testicles. He received his full vetting and just a few days ago had surgery to repair a torn ACL.
Copper came to us as a local surrender and had to undergo heart worm treatment. He had already been in several homes by the age of three through no fault of his own. He is now living happily in Canada with a great active family that loves him to pieces.
Flip Flop came to us as a 4-month old kitten with a broken leg from being stepped on. She had to have the leg amputated because of the severity of the break. She was adopted by a great couple who have another kitty from us.
Belle came to us after she got caught in a trap and the circulation was cut off from her leg. She also had to have her leg amputated because the tissue and muscle had died. She is doing fantastic and living a happy life.
These are just some of the many ways that these great donations help us to help the animals!